News — Garden
Posted by admin on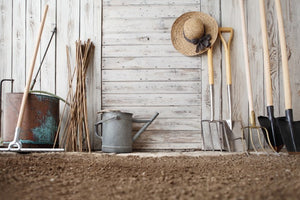 Even the most experienced gardeners at one time had to start where you are. By following just a few of these little bits of advice, you too can have the same confidence, along with a beautiful garden when you're finished. Here are a few of the top gardening tips for beginner gardeners. This is where I buy my seeds: SeedsNow Top Gardening Tips for Beginner Gardeners Have the Right Tools for the Job Don't get caught being the type of beginner who thinks that when it comes to gardening, all you really need is a watering can, shovel, and a pair of...
Posted by admin on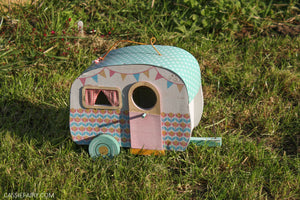 Collaborative feature If you're spending more time in the garden at the moment, you'll probably want to allocate some space to growing fruit, veg and plants, as well as enjoying a little relaxation. Here's how to combine the two to get the most out of your garden this summer… First and foremost, it's important to get outside and get some fresh air at the moment – and where better to do that than in the safety of your own garden. You can feel relaxed, knowing that you are safe at home, while still enjoying the benefit of the lovely weather...
Posted by admin on
Mar 24, 2018 – The Ultimate Guide to Creating the Perfect, Tiny Fairy Garden cutesy, outdoorsy miniatures from The Felted Tree on Etsy, starting at $14.35. Miniature Fairy Garden Starter Kit Decorative Garden Accents Perfect for giving, our Fairy Starter Kit is a great way to share the joy of fairy gardening. This beautifully gift-boxed set includes . Similar ideas. More information. Mother daughter . Miniature Fairy Garden Starter Kit Decorative Garden Accents Perfect for giving, . Garden Ideas #Garden # #IdeasGarden #LovelyandMagicalMiniatureFairy. Amazon.com : Deluxe Fairy Garden Starter Kit Multi-Piece, Durable, . Stop wasting your precious time shopping for that...
Posted by admin on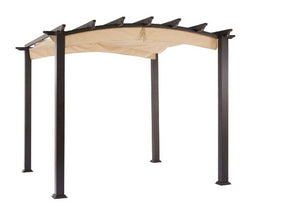 Their popularity has spread around the world due to their beauty and stylish look, especially during summer. The easiest way to identify a pergola is that it's a simple structure made of columns that support a grid roof that can either be sheltered or left open to let sunbeams sip in. Pergolas can be free standing or attached to the main house. Most people can't tell the difference between a pergola, pagoda, gazebo, arbor and even a pavilion. The common fact between all these structures is that they are found outside in your backyard or out in the deck. However,...
Posted by admin on
The hand tillers allow you to aerate the soil and cultivate them without much hassle. In fact, you will be able to do your work by applying very little pressure. Plus, they are very comfortable to use. Also, you need to be completely sure about its build quality to having a long-term service. So to keep up with the latest inventions, here are the trendy hand tillers that will make gardening fun and will inspire you to do more. Take a sneak a peek at the top choices. The Best Hand Tillers in 2020 Preview Product Price TOYPOPOR Mini Twist...
---