61 Fun Things To Do in Grenada (2020 Edition)
Posted by admin on
The island of Grenada in the Caribbean is a true jewel. There are numerous things to do in Grenada, but there isnt a lot of information online about this tiny island nation. Weve lived here for over 3 years, so we know lots of things to do in Grenada and this blog has more information than any other online today.
The Isle of Spice is located just far enough south to avoid the tourism masses that the northern islands see, yet its still easy enough to travel to Grenada on a cruise ship or a direct flight from North America. There are so many things to do in Grenada, you could spend a year and never be bored!
If youre wondering what to do in Grenada during your trip, Ive got you covered. Here is my list of 61 awesome things to do in Grenada:
*This post has been updated December 2019*
*Note: These items in no particular order and the Parishes are listed in brackets
1. Try Doubles (St. George) one of the best things to do in Grenada for foodies
Doubles are a delicious breakfast found in the southern Caribbean and while theyre originally from Trinidad, theyre so delicious that they make our list of things to do in Grenada.
A sweet and spicy chickpea curry is wrapped inside of a soft barabread. Latta makes the best ones on the island, and you can find her serving doubles out of the back of her orange van on Wall Street in Grand Anse.Update: Latta and Franks van isnt orange anymore! They have a newer dark van, but they are still there.
2. Grand Etang National Park (St. Andrews)
This beautiful, lush park is set high in the mountains of Grenada. At 1,900ft, this is the perfect spot to escape the heat and enjoy nature. With waterfalls, a lake and endless walking trails, Grand Etang is a place you could return to again and again. Visiting this National Park is one of the top things to do in Grenada for sure.
*Note* These days theres a new highwire canopy obstacle course that has been built in the rainforest at Grand Etang falls. Many people enjoy this activity and its something fun to do in Grenada with kids.
3.La Sagesse Beach (St. David)
A stunning cove with soft sand, clear waters and lined with palm trees. This is one of the best beaches in Grenada. You can walk the length of the beach and hardly see another person. Theres only one hotel on this beach, which has a restaurant open for breakfast, lunch and dinner.
*Note: as La Sagesse is often quite quiet, be mindful of your belongings and your safety when on this beach.
4. Sunsets at La Luna (St. George)
There are many places to enjoy the golden sunset with a glass of wine in hand, but the best spot has to be at the gorgeousLa Luna Hotel. Going for a swim, lounging on beach chairs and enjoying the sunset with a drink is one of the best things to do in Grenada. You can come here for a drink at the beautiful open-air bar even if youre not a hotel guest.
Sunset at Laluna is a real secret on the island! Even the locals dont know about the half-price drinks, so you wont likely find this on any other list of things to do in Grenada.
Click here to see the latest price of Laluna on Booking.com.
5. Sailing (St. George)
Getting out on the water is a must when visiting an island! Sailing up the and down the Caribbean coastline aboard a catamaran is a magical experience. Check out Footloose Tours for a great day (or multiple days) of sailing. (Update:our favourite company to sail with is Savvy).
6. BBQs in Grenada (Island Wide)
Every weekend, local vendors set up their BBQs on the street and serve up some delicious pork and chicken. Check out the BBQ at DCliff, St. Pauls, Jerk chicken in Grand Anse Valley, and Rosannes BBQ near Red Gate (St. David) its the best BBQ on the island!
7. Dodgy Dock (True Blue, St. George)
This awesome marina-side restaurant and bar is a niceplace to meet up with friends for an afternoon beer or dinner. The views of the water and sailboats are lovely. Plus, you can also stay here at the True Blue Bay Resort. Click here to see the latest prices, and photos, on Booking.com.
8. Hashing: One of The Most Unique Things To Do in Grenada (Island Wide)
The Hash House Harriers are a social running/walking group that meet every Saturday. Someone sets up a trail around the island (usually about 2 hours long) and the runners/walkers follow piles of shredded paper until they reach the finish line. The starting and finishing point is typically at a rum shack! Its a lot of fun and a very unique thing to do in Grenada.
Check out our article: On! On! The Art of Hashing in Grenada
Fun Note: Hashing is one of the best things to do on Grenada because you can become a part of a pretty cool community with loads of locals, expats, students and tourists on the island.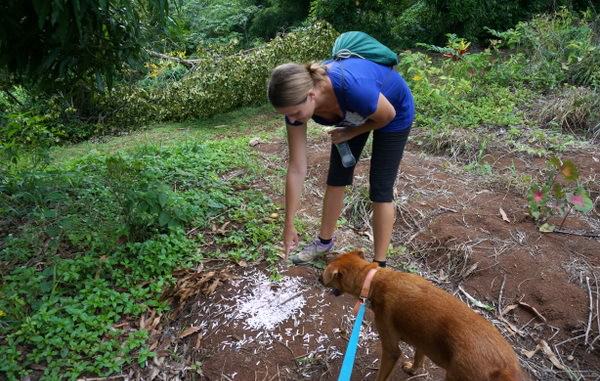 9. Scuba Diving
The diving around Grenada is stunning. This island isnt really known for being a diving destination, but with the first Underwater Sculptures in the world, shipwrecks and coral that has been virtually untouched, it really should be more popular. Check out Dive Grenada, the best dive shop on the island with excellent divemasters, and equipment.
Dont miss thisarticle and video: Under The Caribbean Sea With Dive Grenada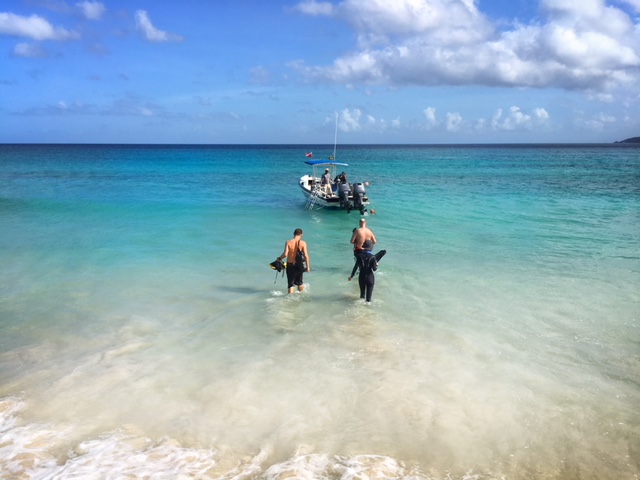 10. Friday Bonfire & BBQ (St. George)
This is one of the best things to do in Grenada on a Friday night. If you like bonfires, smores, steel pan music and BBQs (and who doesnt?!), head to the Savvy Beach Cabana, which is one of the best restaurants in Grenada.
Dine under the stars with your feet submerged in the soft sand, while the local steel pan band serenades you with their tunes. For dinner, take your pick between chicken, steak, fish, lobster and more, which are all served with a side of rice and peas, mashed pumpkin, roast potatoes and house salad.
For dessert, relive your childhood by toasting a marshmallow on the beach bonfire to create your own smore, complete with graham crackers and a square of Grenadian chocolate.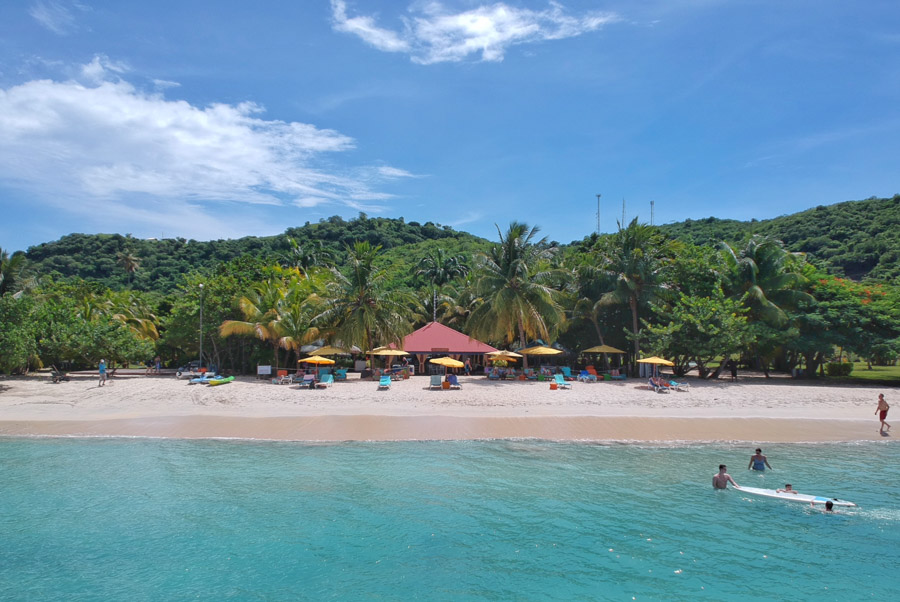 Insider Tip: Many guests assume that the side dishes are served in hollowed out coconut shells, but theyre actually made fromcalabash impress your server with your island knowledge!
Outside of Friday nights, the Savvy Beach Cabana is open for lunch and drinks from 10:00am to sundown. This is a great lunchtime spot with a diverse, tasty and affordable menu. Dont miss the catch of the day, the chuck burger and (when in season) the lobster linguine.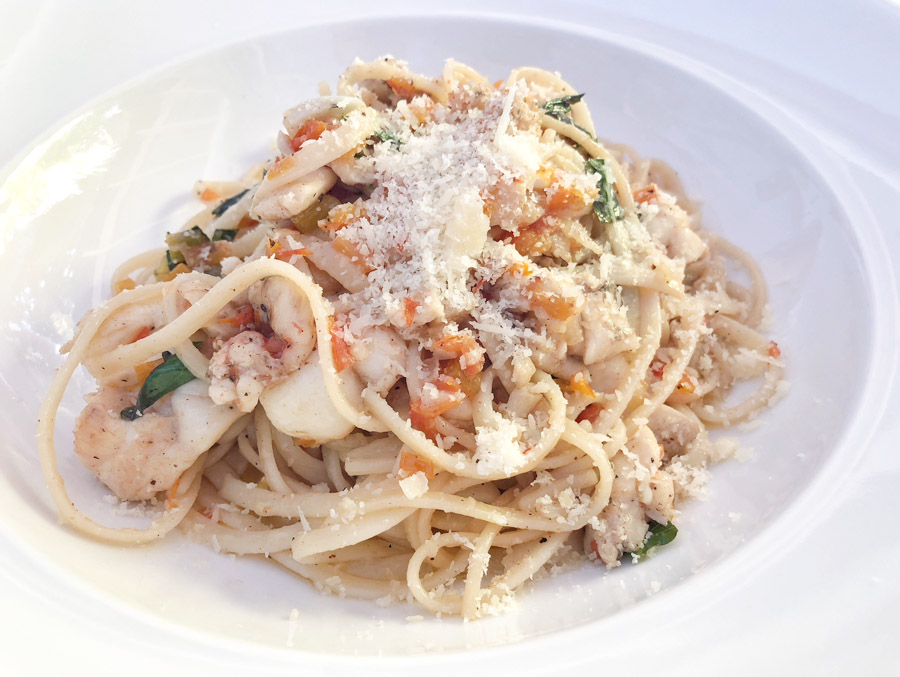 Savvy Beach Cabana is a part of Mount Cinnamon Grenada, one of the top-rated accommodation options here on the island. If youre looking for a great place to have dinner outside of Friday nights, then check out their second restaurant, Savvys.
11. Whisper Cove Marina (St. David)
If youre looking for something to do in Grenada on Saturday afternoons, look no further! For only $10 USD you can enjoy a steak lunch with french fries, salad, and a cold beer!
12. Hog Island (St. David)
This gorgeous island is just a 10 minute boat ride from Whisper Cove Marina, or you can drive the bumpy road from Mt. Hartman Dove Sanctuary, and then walk across the bridge. Hog Island has a great trail for hiking, a nice (shallow beach), and wonderful views.
13. Rogers Bar (Hog Island)
Theres a little ramshackle bar located on Hog Island and every Sunday, Roger puts on a lunch BBQ consisting of chicken or fish, green salad, macaroni salad and potato salad. Its the perfect spot to enjoy a beer while swimming in the stunning water.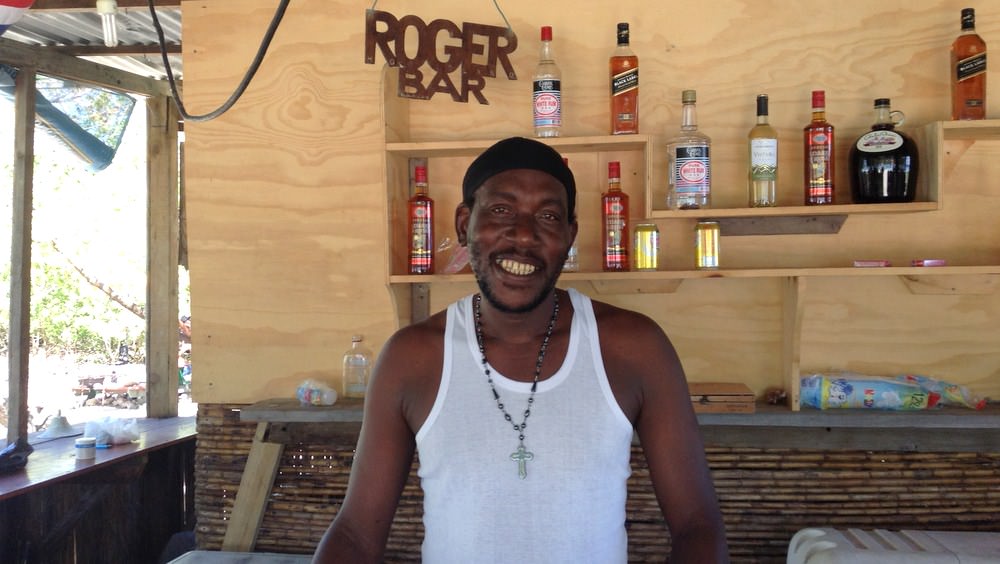 14. St. Georges Carenage (St. George)
St. Georges is a very colourful capital city! Walking along the carenage while enjoying the views of the water, the buildings and the boats coming and going makes for a great afternoon.
15. Fort George (St. George)
This fort was built in 1705 by the French and is located to the west of the harbour. The views from atop the fort looking down on St. Georges are fabulous. An entrance fee of $5EC is payable when you enter the fort.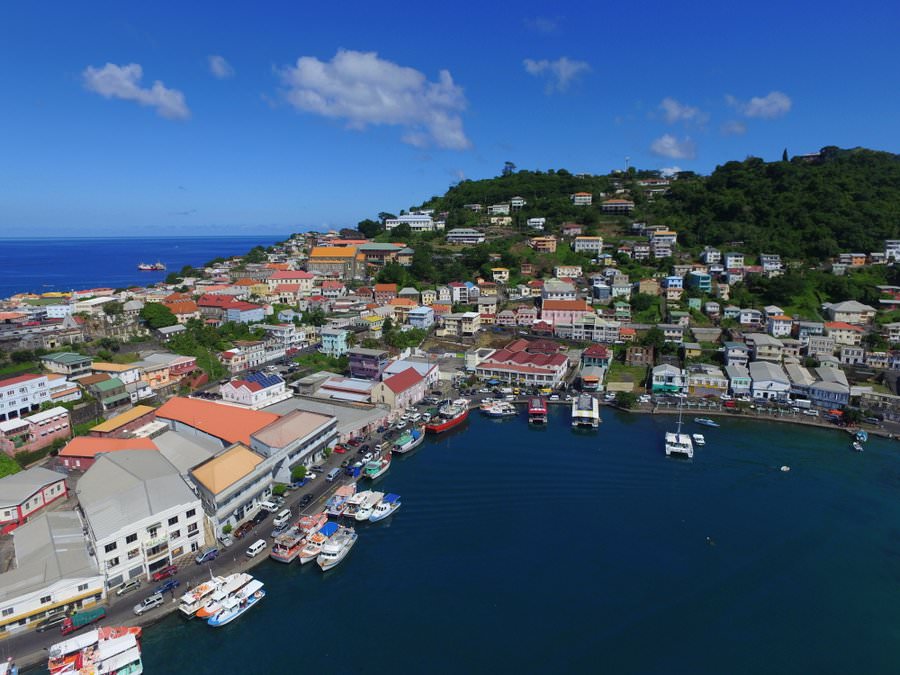 16. Volunteer at the GSPCA (St. George)
Do some good during your holiday and spend a couple of hours helping the sweet dogs and cats at the GSPCA. You can stop by for a visit to give the animals some love, spend an hour or so taking a dog for a walk, or, if you dont have the time, you could always donate some cash to this non-profit company. Be warned, the fur babies are so cute youll want to take one home with you!
While looking for things to do in Grenada, consider activities that give back to the local communities. The GSPCA helps provide affordable animal care to locals through donations and volunteer work.
17. Belmont Estate (St. Patrick)
This gorgeous 17th century plantation is a great place to go to learn about cocoa processing. You can also visit gardens, the goat dairy farm and enjoy a delicious Grenadian lunch. To go on a tour of the plantation and learn about cocoa, the cost is only 13EC ($4.80)/person, which includes tasting some delicious chocolate at the end!
18. See The Leatherback Turtles (St. Patrick)
Leatherback turtles start their nesting season on Levera Beach in March, and the hatchlings head out to the water by July. Seeing these massive turtles haul themselves up on shore, dig a canal in the sand to drop their eggs, cover them up and head back out to sea is an unforgettable experience. You need to come here in the evening with a guide in order to see the turtles. Learn more about volunteering with the conservation of leatherback turtles here.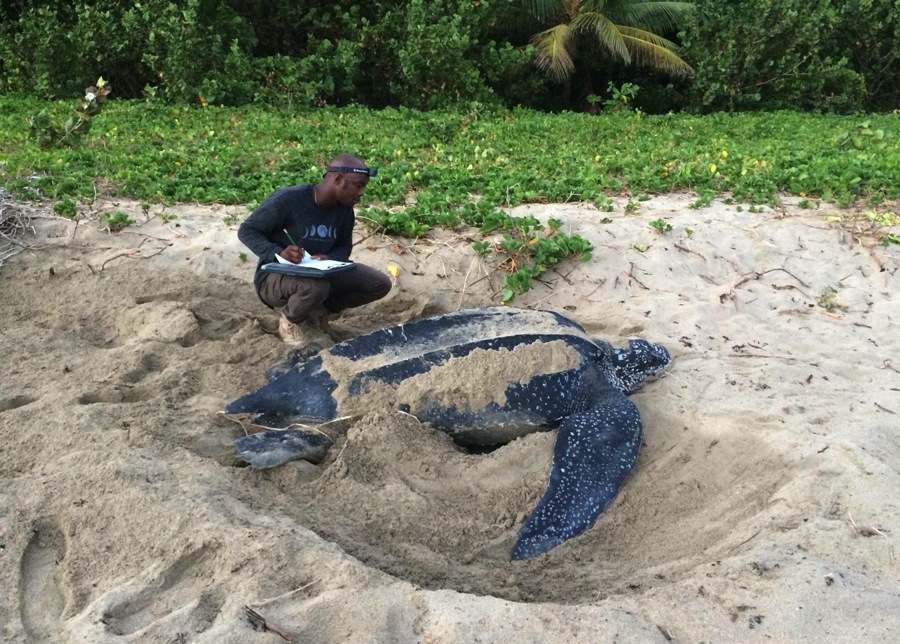 19. River Antoine Rum Distillery (St. Patrick)
Its a known fact that rum is the drink of choice throughout the Caribbean. The River Antoine Rum Distillerys processes have changed very little since the 1800s. Thisis the oldest functioning water-propelled distillery not only in Grenada, but in the whole Caribbean. The best Grenada rum depends on who you ask, but if youre looking for an interesting tour, check out this place. Tours here are $5EC ($1.85) and you get a tasting at the end. Bottoms up!
20. Prickly Bay Marina (Lance Aux Epines, St. George)
This is where lots of sailors and yachties hangout. The vibe here is good, the pizzas are delicious (1/2 price on Monday and 2-for-1 on Saturday) and happy hour runs from 5:00 6:00pm. The sunsets over the marina here are nice as well.
21. Try Oil Down Grenadas National Dish (Islandwide)
This one-pot dish is actually very complex and time-consuming to make. The ingredients are coconut, saffron, callaloo, chicken, crab, dumplings, breadfruit (and more). Weve only seen it made at friends houses, or at get-togethers, so if you want to sample a taste of Grenada, ask at your hotel where you can try it!
While weve listed oil down as one of the things to do in Grenada, its actually quite hard to find because its so difficult to prepare that most restaurants wont feature it on their menu. To maximize your chance of trying this delicious dish, come around Carnival time when theres an oil down on many street corners.
22. Sunset Sailing (St. George)
For an amazing afternoon of sailing (or multi-day trips), check out Savvy. They sail on a traditional sloop boat and offer fun times on the sea. Youll sail up the west coast, do some swimming, some drinking and of course, enjoy the company of Danny and his crew.Click here to read about our experience aboard the Savvy, it is definitely one of our favourite things to do in Grenada.
*Note: Savvy is locally owned and operated. Danny runs private tours on his boat, so youll never be stuck with a group of people who you dont know. Click here to contact Savvy and arrange your day at sea.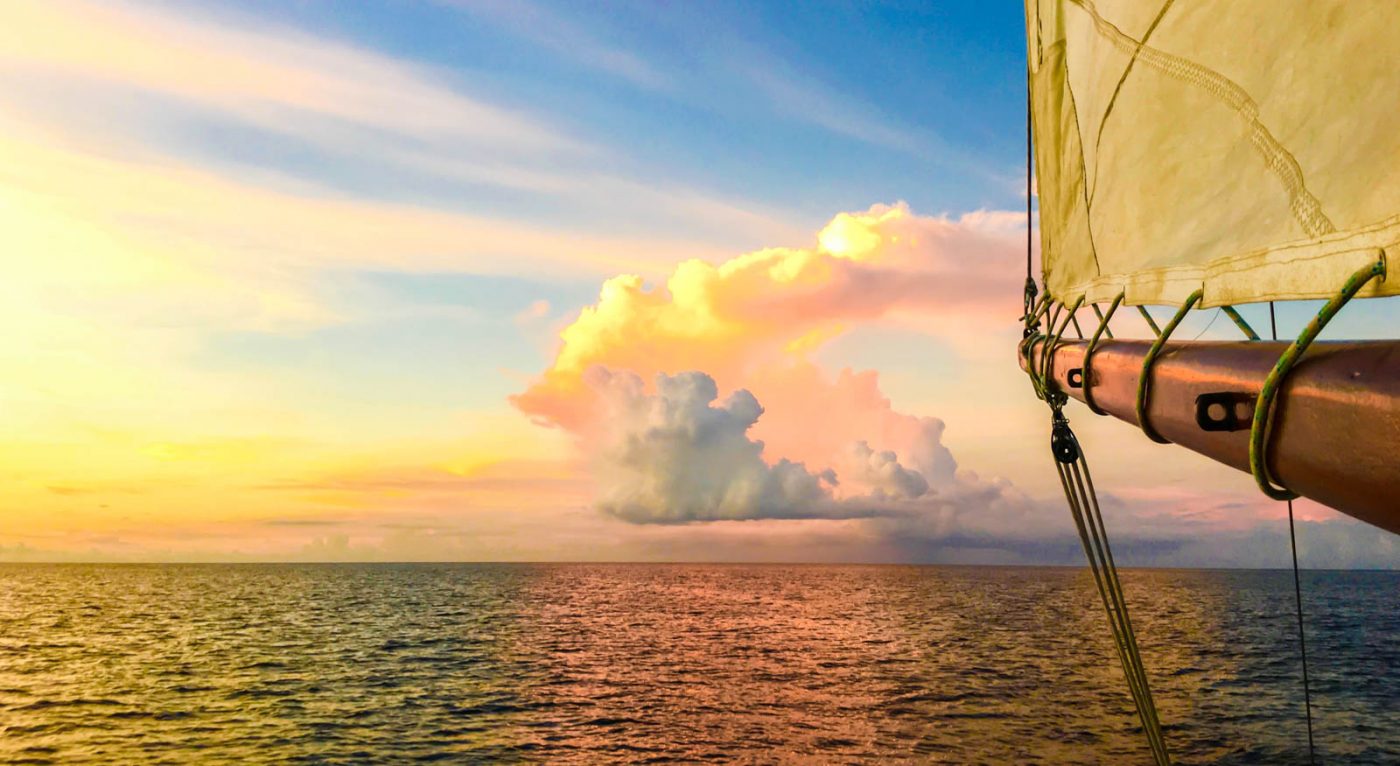 23. Levera Beach (St. Patrick)
Located at the very northern tip of the island, the beach here is lovely and is a great spot for a picnic. The beach is usually quite empty, so be mindful of your belongings. Also, this is not a good beach for swimming as currents are very strong.
24. Caribs Leap (St. Patrick)
Located in the town of Sauteurs, this is a very historical spot in Grenada. In 1651, rather than face domination by the French invasion, the native Carib people leaped to their death off ofthis cliff.
25. Royal Mt. Carmel Waterfalls (St. Andrew)
Located just 3 km south of Grenville, these are the tallest waterfalls in Grenada. After an easy 20 30 minute walk youll arrive at the falls. A great place for a picnic and a swim.
26. Grand Anse Beach: One Of The Best Things To Do in Grenada! (St. George)
This is the largest beach in Grenada, and arguably the most beautiful. The sand is soft and white and the waters are clear and calm. This is the most popular beach in Grenada, yet its practically empty.
You can go diving, swimming, kayaking, snorkelling, or just chill out on the sand with a book in hand. Its also a good spot to watch the sun set. This beach is one of the top tourist attractions in Grenada, and for good reason.
27. Umbrellas Beach Bar (Grand Anse Beach, St. George)
Located on Grand Anse Beach, this is a popular spot for locals, students, tourists and expats. The food is good and its a casual place to head in for a drink. Try the Umbrella Burger! Fridays and Saturdays they have live music from 7:00 9:00 and on Sundays from 5:30 7:30pm.
28. Morne Rouge Beach (St. George)
Located one bay over from Grand Anse Beach on the south end, this is a gorgeous cove. The waters here are very calm and perfectlyclear. This beach is much quieter than Grand Anse, and is one of the best beaches in Grenada.
29. Fort Frederick (St. George)
Built by the French, this fort is a great place to come for views of St. Georges and the Caribbean Sea. Its right next to Fort Mathew (below) and they both make our list of things to do in Grenada because they both have great views over the nations capital, St.George.
30. Fort Mathew Bar (St. George)
Just adjacent to Fort Frederick, this was once an insane asylum! Interested in drinking cold beer inside tunnels with rum barrels used as tables? Check out this unique bar.
SEE ALSO:Travel to Grenada: The Ultimate Budget Guide
31. Practice Yoga (St. George)
Practicing yoga is one of the best things to do in Grenada after a long flight or if youve been sitting on the beach for too long! There are a few great yoga spots around Grenada. Check out Spice Harmony Yoga in St. George, MitSukha at Coyaba Beach Resort (St. George) and Sankalpa at True Blue Resort (St. George).
32. Annandale Falls (St. George)
Located just 15 minutes from St. Georges, these are the easiest falls to visit on the island. The 15 meter high waterfall is beautiful and a great spot for a swim.
This is one of the most popular things to do in Grenada, so youll likely see lots of people (locals and tourists) at this refreshing hot spot.
33. Lauras Spice Garden (St. David)
Grenada is known as the Island of Spice and a trip here wouldnt be complete without learningabout the nutmeg and other spices this island is famous for. The tour here is about 20 minutes and the guide will explain every use for each herb and plant on the property (if youre lucky, shell smile). Theres a $5EC($1.85) entrance fee.
34. Rondas Ice Cream (St. David)
This small, side of the road ice cream shop is delicious! The ice cream is locally made with some flavours being imported from Trinidad. Make sure to try the cookies n cream! Located on your righthand side when driving to La Sagesse Beach, if youre coming from the south.
35. Levera National Park & Bathway Beach (St. Patrick)
A lovely area at the very northern reaches of the island. Walk around the lagoon, or enjoy the bird-watching. Bathway Beach is a great place to enjoy the afternoon as well, just be aware of strong surf here. A trip up island may seem like a long way to go, but its worth the drive and is one of the best things to do in Grenada.
36. Dragon Bay (St. George)
This local beach is a nice spot to enjoy a picnic and do some snorkelling. Here youll rarely see another tourist, its a great spot to get to know the locals.
37. Fish Friday in Gouyave (St. John)
An open-air event held each Friday.All sorts of fresh, local seafood is available and sold at little vendors. This is a very local event filled with good food, music and dancing in the street. It starts around 6:00pm and ends around 1:00am. This is one of the most popular things to do in Grenada.
38. Go For a Craft Beer (St. George)
Located near the Calabash Hotel on Lance Aux Epines is the West Indies Beer Company. The beers are brewed in-house and are very tasty. Try the IPA! Food here is also very affordable, and they often have live music. Click here to learn more.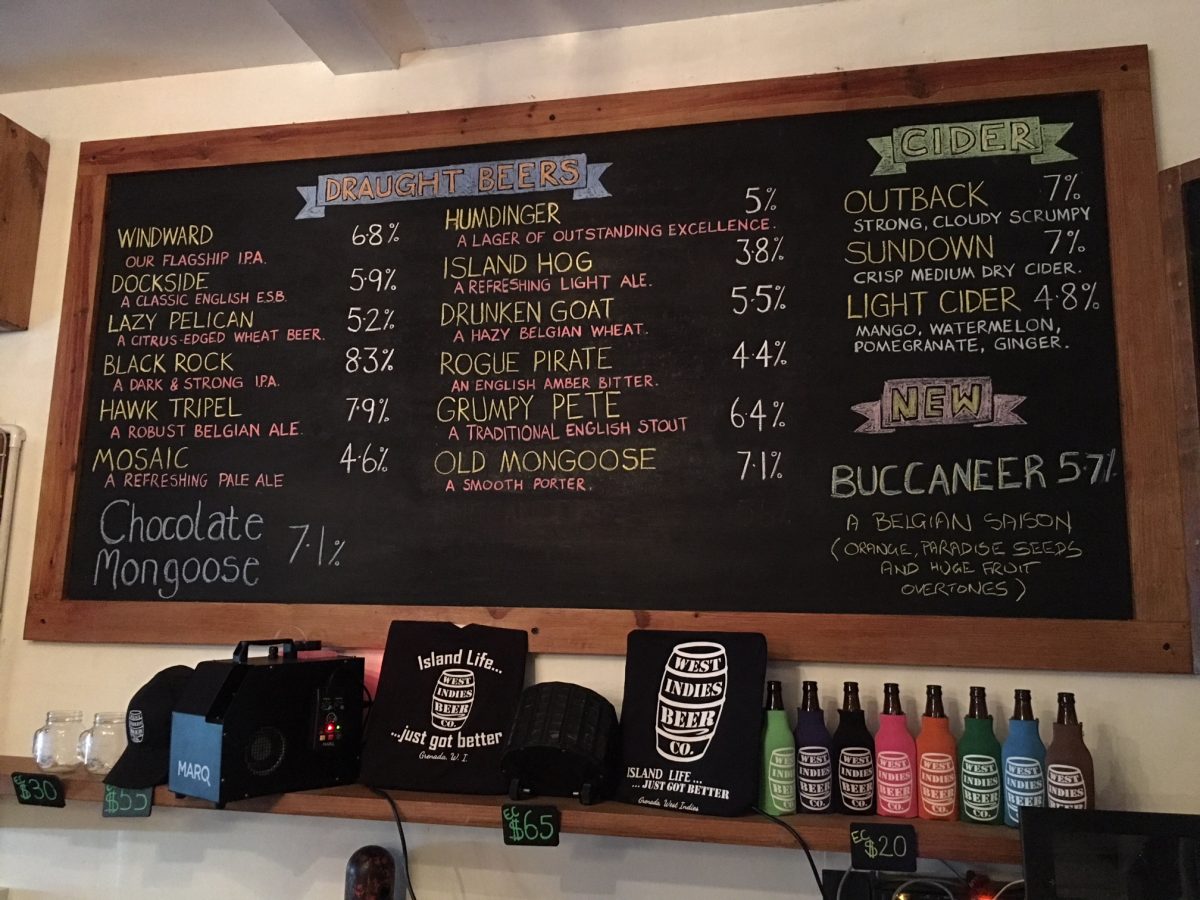 39. Cycle Tour (St. George)
Mocha Spoke is a cool company here on the island offering cycle trips around Grenada. The guides are professional and the bikes are top-notch. Mocha Spoke is also an open air cafe, serving up waffles, paninis, and of course, coffee!
40. Carnival (St. George)
Carnival in Grenada is held every year, with the main music competitions and parades in July / early August. Music, costume and dance competitions happen all over the island. Its a bright, colourful, crazy festival! Dont miss Jouvert, Monday Night Mas and Pretty Mas. If youre looking for things to do in Grenada, this celebration is our top choice.
In our opinion, this is one of the absolute best things to do in Grenada and if you can make it for Carnival, youre in luck!
41. Kayak Tour (St. David)
Conservation Kayak is the company to go with if you want to do a kayak tour. They leave from Le Phare Bleu after a good 30 minute or so briefing. Tours vary, but most paddle out near Hog Island.
42. Deep Sea Fishing (Leave From St. George)
Grenada has some excellent fishing opportunities. Sailfish, marlin, tuna, mahi-mahi and barracuda are just some of the many fish you could hook into! If youre an avid fisherman or woman, youll want to check out the Billfish Tournament which takes place each year in January.
But either way, if youre interested in a fun day at sea with a professional, safety-oriented, fun crew, contact Frank, the owner of the Oceanus. We went on a 6 hour trip with this Grenadian owned and operated company, and highly recommend it.
Click here to learn more about the Oceanus and book your deep-sea fishing excursion.
43. Concord Falls (St. John)
There are actually three waterfalls here. The first is easily reached, while the other two require a bit of a hike through gorgeous scenery. Its about 45 minutes to the second fall. This is a great place to spend the day, pack a picnic.
44. Mt. Moritz Breakfast (St. George)
This breakfast is held on the last Sunday of each month. Many local foods are on offer and theres music as well. Its a well-attended event and theres lots of seating and parking.
45. Saturday Morning Grenada Market (St. George)
If youre looking for some fresh fruits and veggies, this is the place to come on Saturdays! Located right in the center of St. Georges, just one street back from the Grenada fish market.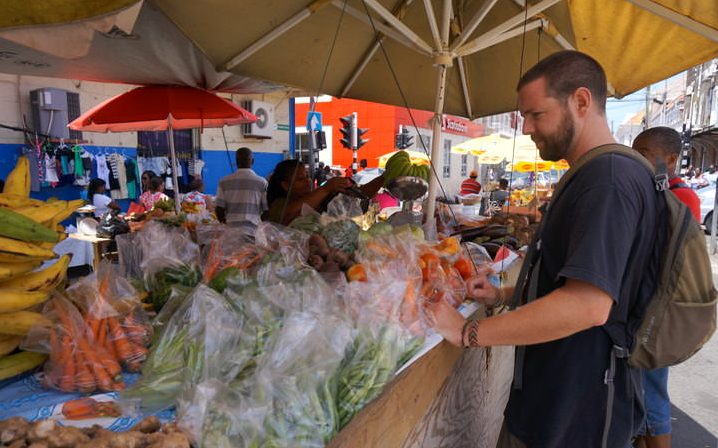 46. Mount. St. Catherine (St. Mark)
At 840m (2,760ft), this is the highest point on the island. Mt. St. Catherine is actually a stratovolcano, and the youngest of the 5 volcanoes that Grenada is comprised of. You can hike up to the top, but youll need to take a guide. Tours are available out of Victoria, or you could arrange it in St. Georges.
47. Magazine Beach (St. George)
This is one of the best beaches in Grenada. Youll be sharing the beach with the guests of the Rex Grenadian hotel and Maca Bana Villas, but its still pretty quiet. At the southern end of the beach is the Aquarium Restaurant which has an awesome Sunday BBQ, or bring your own food and drinks to the beach. You can snorkel here as well if you have your own gear.
48. Lake Antoine (St. Patrick)
This shallow crater lake is a great place for bird watching. Theres a trail that circles itas well. Bring some food and spend a couple of hours chilling out.
49. Grenada Fish Market (St. George)
A great place to find fresh fish! Snapper, barracuda, mahi-mahi and more are on offer. Shore fishing in Grenada is quite popular, but to haul in these big fish, these fishermen will be out on their boats. Prices are about $8EC($3) / pound. Even if youre not interested in purchasing anything, its an interesting and bustling place to visit.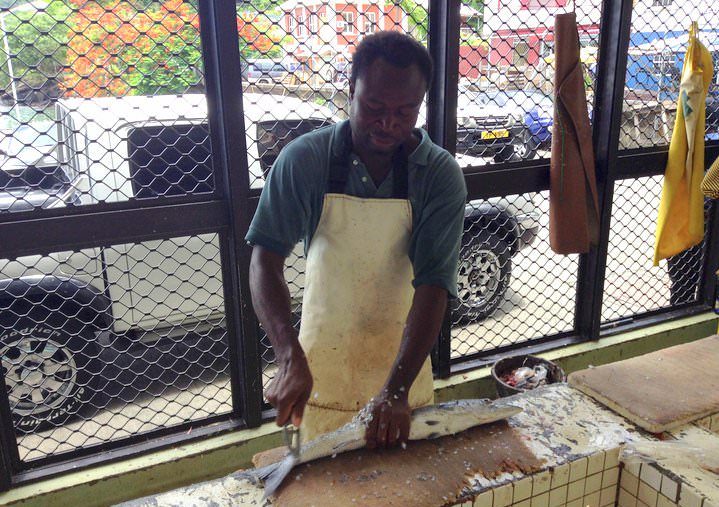 50. Black Bay Beach with Amerindian markings (St. John)
About a 20 minute hike from Concord off the main road is this secluded beach. Theres also a cave here with Amerindian markings inside.
51. DougaldstonSpice Estate (St. John)
Learn about various spices while on tour at this 600 acre nutmeg plantation. This is a non-working spice factorynow, but you can still visit to see the old buildings and machinery and get a glimpse of what a working plantation might have been like in its hey-day.
52. St. Georges Anglican Church(St. George)
This church was built in 1825, but suffered during Hurricane Ivan. This church has no roof, but a bell, clock tower, some stained glass and tiled flooring remains.
53. National Museum (St. George)
This building has been a lot of things in the past French Barracks, a prison, two different hotels and a warehouse. In 1976 the museum was established. The sections here are:Slavery, First Inhabitants, Plantation Economy, Whaling & Fishing Archaeology, and Early Transport & Technology. Youll also findCarib and Arawak artifacts here. For history buffs, this is one of the things to do in Grenada that you wont want to miss.
54. Drive Around the Island
This is a must-do when in Grenada. Youll probably get lost a couple of times as there arent many road signs, but just pull over and ask someone where youd like to go! Get a good map, bring some food and enjoy the day. We recommend having a picnic up near Bathway Beach. Car rentals cost around $50 / day, but once you have a car its easy to tick many items of your list of things to do in Grenada.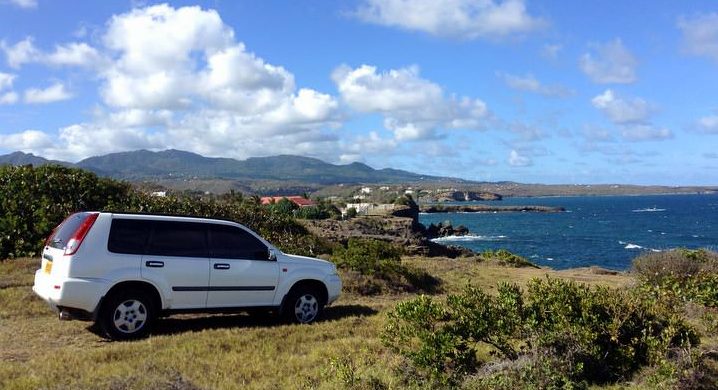 55. Creole Shack Restaurant (St. George)
Just down the street from the Fish Market, this restaurant serves up local, buffet-style food. The cost of the meal is based on weight. Theres a bar here, lots of seating, both inside and out. The food is really good and the cost is not too bad either.
56. Go Bowling (St. George)
This is one of the newer things to do in Grenada. Lavo Lanes are on the road to the airport, and they have about 8 lanes for bowling. Upstairs and the rooftop terrace are more of the party areas, complete with a bar and oftentimes, live music. If youre wondering what to do in Grenada when its raining, this is a good idea. Click here to learn more.
57. Le Phare Bleu (St. David)
The actual Le Phare Bleu is a marina, restaurant and boutique hotel. The surrounding area is residential and is a great place for walking. Try to find your way down to one of the little beaches!
58. Golfing at Grenada Golf & Country Club (Grand Anse/St. George)
You can play 9 holes ($20USD) or 18 holes ($30USD) here. The cost of a caddy and club rental is on top of the initial cost. The views of the Caribbean Sea from the greens are stunning.
59. VisitCarriacou & Petit Martinique
The island country of Grenada actually consists of 6 smaller islands, as well as the largest island, Grenada. The sister isles of Carriacou and Petite Martinique are really the only other two islands youll hear about. You can take the Osprey Ferry to visit these islands (about a 2 hour journey from Grenada to Carriacou), or you can fly with SVG Air, or you can take a sailboat for a journey up the Grenadine chain with Savvy.
60. Listen to Steel Pan Music in Grenada
Listening to steel pan bands while in Grenada is a must. The sound is incredible, the vibe is great and the music will make you want to dance. You can find the music at Prickly Bay on certain nights, Friday nights at Savvy Beach Cabana, during Carnival season and at the Spice Basket as well.
61. Pure Grenada Music Festival (St. George)
April, 2016 was the debut of this music festival and its been going on every year since! In fact, it was listed by Billboard Magazine as a top 7 must-see festival in the Caribbean. The venue is the grassy area at Port Louis Marina, and the entire production is top-notch. The stage, sound, vendors and performers all come together to create this incredible event.
2018 had three different music nights: Soul, Reggae & Caribbean, with top international artists such as Daley from the UK, Chrisette Michele and Morgan Heritage from the USA, Jah9 and Protoje from Jamaica, Alison Hinds from the UK/Barbados and numerous Grenadian performers as well! The local talent on this island is phenomenal.Click here to learn more about the festival,and check out our live Facebook video from the event:
2019 Grenada Music Fest was held at Quarantine Point, with some top performers, such as Ky-Mani Marley, Maxi Priest, Busy Signal, Patrice Roberts, and the Grenadian artists Lavaman, Luni Spark & Electrify, Wuss Wayz and more. To learn more about the 2020 event, click here.
Grenada is one of the most jam-packed islands (or countries) that weve ever come across. For such a small nation, it really does pack a lot of punch.There are many more things to do in Grenada that I could add to this list, butI dont want to give away all of our secrets
Your Turn!Have you ever been to Grenada? Do you know more things to do in Grenada? Anything you dont think belongs here? Share below!
For more articles and videos about living and travelling in Grenada, click here.
Like This Article? Pin it!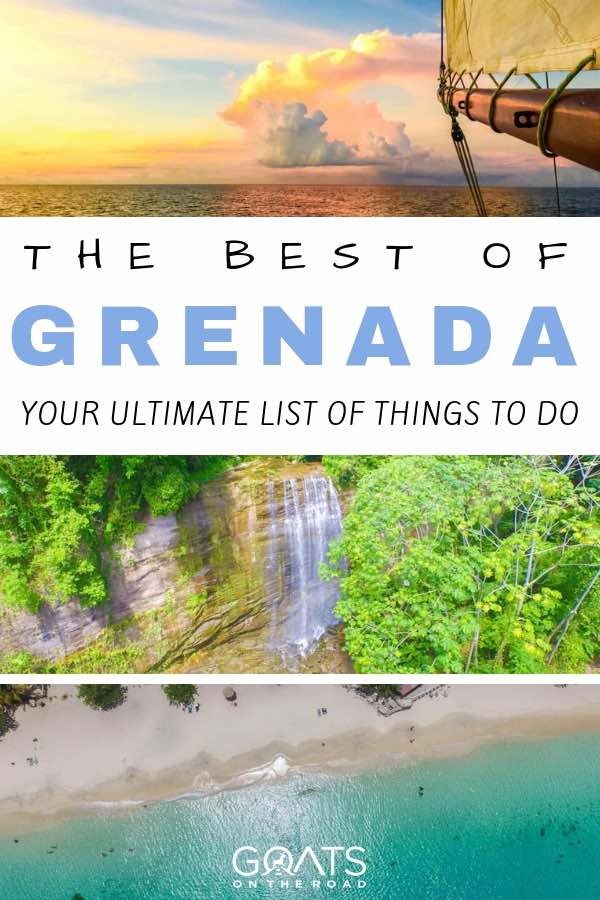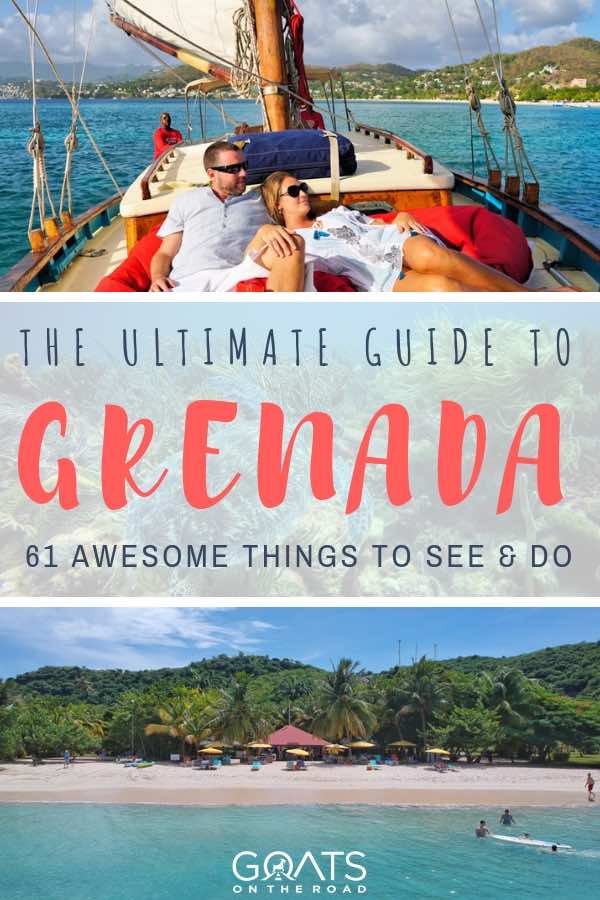 The post 61 Fun Things To Do in Grenada (2020 Edition) appeared first on Goats On The Road.
---
Share this post
---
---