Exciting Design Trends for 2020
Posted by admin on
A new year brings a fresh start including exciting new trends for interior design. Weve gathered the hottest new kitchen and bathroom design looks to inspire your 2020 remodeling plans and be one step ahead. Check out these ideas and then visit our kitchen design, bathroom remodel, and home remodeling galleries to get more ideas.
MINIMALISM
Spa style bathrooms are still in vogue and minimalism makes any bathroom feel bigger and calmer. Far from feeling sterile, a de-cluttered room focuses on you and your needs with a few high-quality fixtures, fittings and accessories. A wall-mounted toilet and sink set into a sleek flat-panel floating vanity, accompanied by glossy tiles and a frameless glass shower door are all you need. Finish the look with a luxury towel on a hook (or even better warmed on a radiator towel warmer), organic soap and shampoo, and a high-end candle.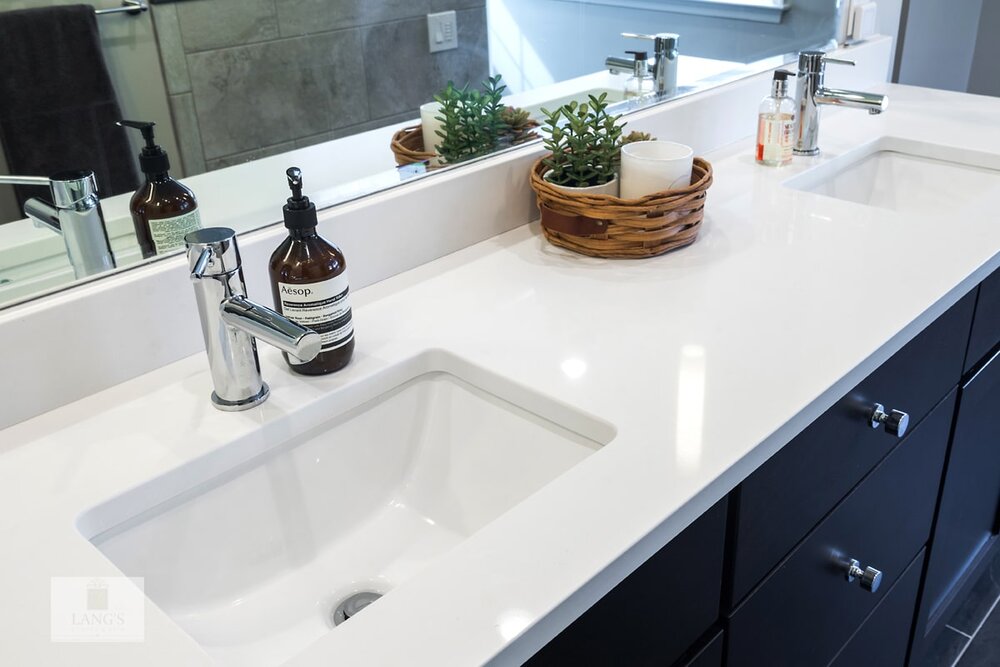 BOTANICS
Exotic plant-themed bathroom interiors are huge this year. When it comes to plants, the bigger the better and the same goes for botanical prints on wallpaper. Bright colors and tropical accessories like gold pineapples, brass flamingos and floral candle holders are all big news in the trendiest bathroom designs. If a full-on botanical theme is not for you, pick one or two elements to complement your bathroom style.
SMART CHOICES
Dont overlook smart technology as an option in your bathroom design. USB ports and charging points make life easier along with mirror demisters and faucet sensors. Mirrors that transform into screens and voice-controlled lighting and entertainment all contribute to your bathroom being a more efficient and exciting place to relax and get ready.
MARBLE
Marble is gaining in popularity. It is a classic choice that always adds a touch of luxury and has a timeless appeal. 2020 sees marble take a different turn with a rise in boldly colored marble with dramatic veining.
COLORS
For your bath remodel, consider black as a base color contrasted with white or with strong accents of this years green or orange. Or take a page out of the latest trends with Pantones 2020 color of the year - classic blue - as your foundation. Choose an unexpected pop of color or pattern in a backsplash or feature wall. While neutral shades will always be popular, dark and bold colors are replacing the greys of the last decade. As well as being dramatic, highly reflective and warm, theyre easy to clean, so its a win-win.
LIGHTING
Kitchen design is really focusing on statement lighting this year. Go big or go home and inject as much glamor as possible. Chandeliers, drum pendants and large floor lamps all add drama and atmosphere to any kitchen remodel.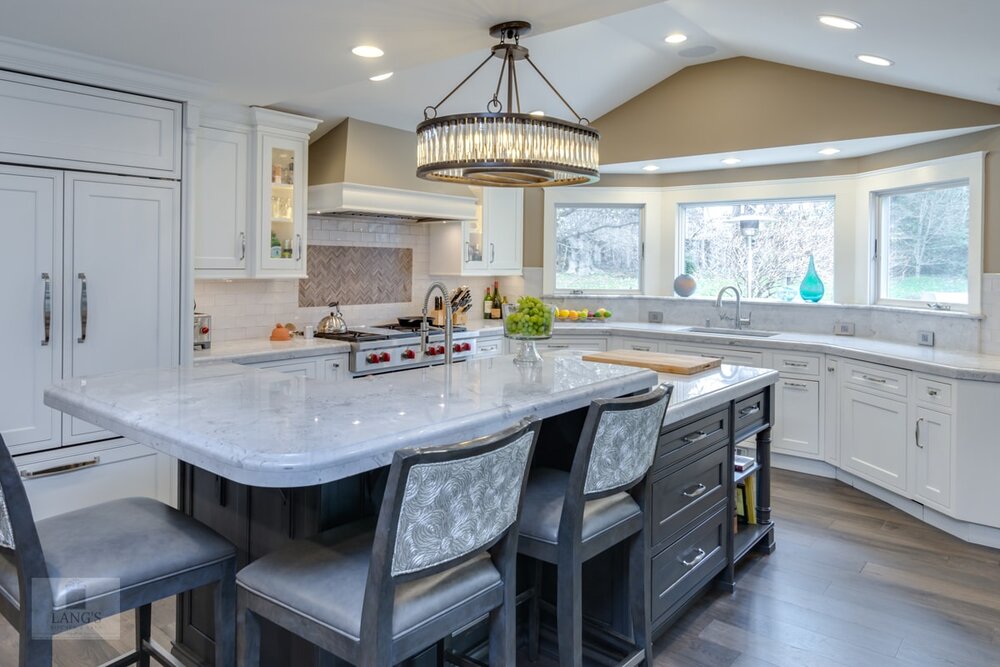 OPEN SHELVING
It might feel like a big leap to get rid of your wall mounted kitchen cabinets, but it will transform your kitchen. Uncovering your walls gives you more space to hang pictures and put shelves wherever you like. Not only can you store your dinnerware, but you can curate books and trinkets for a unique display.
APPLIANCES
Colored appliances are increasing in popularity, but bold primary colors are rapidly overtaking pastel shades. With the basic three choices of red, yellow and blue, they go well together and with other colors, instantly updating your kitchen design.
TILES
Subway tiles have been a chic choice for kitchens over the last few years but its time to welcome in more interesting tile shapes like scallops or hexagons. If you dont want to invest in a bold color or pattern, then an interesting shape is the best option for a funkier kitchen design style.
SLAB BACKSPLASH
Countertops are following this years trend of rich, dark colors. A slab backsplash in the same material as your countertop makes for an interesting and streamlined feature in your kitchen. It makes a great backdrop for shelves or mirrors and gives a contemporary feel to your kitchen design.
METALLICS
Metal sinks are big news, replacing ceramic farmhouse styles. Brass, steel and hammered copper will all update your kitchen design. Theyre especially effective if used in kitchen hoods, where you can customize your hood to become a dramatic focal point in your kitchen remodel. Metal shelving is another great way to incorporate this trend, giving your design an industrial edge.
Why not make it your new years resolution to update your kitchen design or bathroom design in 2020? Call us today and our design experts can talk you through the latest trends to transform your home.
---
Share this post
---
---